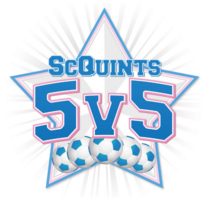 Messages
WST Nationals save 50%!
Your team is qualified for the WST Nationals on Nov 13-14. Save 50% if you register TODAY! use code: Champ. Go to http://www.warriorsoccertour.com/nationals/

Text us @ 816-812-0347
9/23/2021 12:56 PM
Save 20% on your team
Good afternoon,


This is Travis Tew, President of the Warrior Soccer Tour. I wanted to personally say thank you for playing in our Tulsa event last month. I have been running Tournaments for over 20 years and believe our 3v3/5v5 Tour is the future of small-sided soccer and we want to offer you a 20% discount on your team in our next area event. Use the code: Warriorsoccer

We are back in Southern Utah in beautiful Cedar City next Saturday, July 17th with a 3v3/5v5. Check it out - 3v3/5v5 Cedar City, UT(2X POINTS)


Thank you so much for playing in the WST and I hope we can earn your loyalty and referrals to help us with our mission of "creating champions on and off the field".


Please let me know if you have any questions or need anything, even if it's not related to our Tour.



Travis Tew
Travis@t2sporting.com
7/9/2021 2:09 PM
5v5 Field map
Hey guys,

We have the fields all set up and we are super excited for the 3rd annual ScQuints 5v5 tomorrow. See the attachment for a map of the 5v5 fields. Have a great night and we will see you in the morning!

T2
STG 5v5 Schedules
Coaches and Teams,


The tournament schedules are now posted for the 5v5 SCquints Soccer tournament to be held in St George this weekend.

You may view them at https://soccer.exposureevents.com/154797/scquints-5v5-st-george-ut/schedule. Please take a look at the schedule and check to make sure that you are again in the correct division and that you don't see any conflicts with your bracket(s). Schedules are subject to change so please be sure to check back on Friday evening.

Please check-in your team at the tournament headquarters tent 30 minutes prior to your first game. Remember to bring with you any roster changes; this will be your last opportunity to change your roster. Also, bring your proof of age and parent Waiver form. Only one representative of the team needs to attend.

You are welcome to email me all the forms for a non-contact check-in. Although proof of age won't be examined at check-in, please keep the cards/certificates in your possession in case of a challenge.

Thank you and if you have any further questions, please feel free to contact me.


Travis Tew
435-229-9100
Travis@t2sporting.com
11/25/2020 3:17 PM
STG 5v5 rosters
Hey guys,

Just a reminder that you can add new players to your roster up until the check-in on Saturday morning. To add new players just add them to your waiver form and hand it in at check-in. Feel free to email or text me if you have any additional questions. 435-229-9100


Thank you for your support and have a great Thanksgiving!

Travis Tew
11/24/2020 1:59 PM
STG 5v5 is confirmed
Hey guys,

Sorry about the delay but the city just confirmed we are good to play this Saturday! If you have any additional teams to register or still need to make a payment please do so today!

The schedule will be posted on www.t2sporting.com on Wednesday by 8:00 pm. When creating the schedule, it is sometimes necessary for the tournament director to combine divisions. For an explanation of our grouping procedure, please go to www.t2sporting.com/divisions

The tournament will be held at Sullivan Soccer Fields in Washington City, UT

Check-in will be held at the fields 30 minutes prior to your first game!

5v5 Rules: Click here for the official T2 Sporting 5v5 rules

Waivers: Please complete one per team and bring to check-in

COVID waivers: Please complete one per player and bring to check-in


Thank you,

Travis Tew
TD
STG 5v5 update
Hey guys,

We are still waiting for 100% confirmation from Washington City that we can run the 5v5 this Saturday. They said it's looking good and they will confirm later this afternoon. I will update you again as soon as I hear anything. Have a great day and we will update you shortly.

Thank you!

Travis Tew
STG 5v5 Nov 28 rosters
Hey guys,

I just wanted to clarify a few things regarding your team rosters. With the new date, we realize some players and coaches cannot make the new date. Teams are welcome to add new players and coaches to their rosters up until check-in which will be held the morning of Nov 28th. Please feel free to email me any roster changes or just add them to your waiver form to hand in at check-in as we will use that as your final roster. See the attachment and email me with any questions or if you cannot make it to the new date. Thank you!
STG 5v5 has be postponed
Hey guys,

We are working hard to ensure we are able to run the 3rd annual ScQuints 5v5 in a safe manner. Due to the Governor's announcement last night we are going to postpone this event to Nov 28th. Thank you for your support and understanding in these crazy times. Please be safe and we look forward to being able to get back out on the pitch ASAP. Feel free to email me with any questions at travis@t2sporting.com

This will open registration back up for 2 more weeks. For a list of registered teams go to - https://soccer.exposureevents.com/154797/e/teams

Travis Tew
Tour Director

11/9/2020 9:46 AM
5v5 in STG update
Hey guys,

I've been getting lots of messages asking if we are canceling this event. As of now we are still planning on running it and will do everything we can to be able to run it. I will keep you posted if anything changes! We have received a great response and are very excited about this event, click here for the current list of teams - https://soccer.exposureevents.com/154797/e/teams

Thank you for your support!

Travis Tew
11/4/2020 5:45 PM
The following reports can be viewed, printed or downloaded.
Reports
---
All event related questions should be directed to Travis Tew at travis@t2sporting.com or call 435-229-9100.