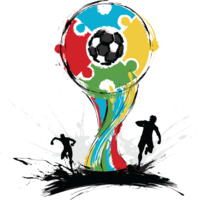 5v5 Soccer
presents
3v3/7v7 Miami, FL Autism awareness Soccer Supercup
Messages
WST Nationals save 50%!
Your team is qualified for the WST Nationals on Nov 13-14. Save 50% if you register TODAY! use code: Champ. Go to http://www.warriorsoccertour.com/nationals/

Text us @ 816-812-0347
9/23/2021 12:54 PM
3v3/5v5 is in Kendall
Hey guys,

This is Travis with the Warrior Soccer Tour. I wanted to personally invite your team to our 3v3/5v5 in Kendall next Sat June 12th.

3v3 open to all teams U6 to U10
5v5 Open to all teams U11 to Adults

For more information and to register go to https://soccer.exposureevents.com/168727/3v3-5v5-miami-fl

Thank you!
6/4/2021 2:35 PM
Thank you for playing WST
Thank you for playing in the Warrior Soccer Tour this past weekend. We hope you and your team had a great experience and had a great time! This event is part of the WST National Tour, see where your team ranks among the other teams your age across the country: www.warriorsoccertour.com/rankings.


The top 3 teams in each division will be invited to the WST National Championships in FL this winter.


We want to see your best pictures and videos from this past weekend! Please tag us @warriorsoccertour and email your photos to and videos to social@t2sporting.com for your chance to win a FREE TEAM and other prizes!


To see the pictures from this past weekend like us on FB and Instagram as we will be posting them throughout the week!

Warrior Facebook
Warrior Instagram

At WST our goal is to run the best Soccer Tournaments you have ever played in and we are always looking for ways to improve. If you have any questions, comments, or concerns from your event please email Andrew@t2sporting.com.


If you had a great time please help us spread the word about the WST and leave us a 5-star review!


Google Reviews

Facebook Reviews


Thank you again for your support and being a part of the Warrior Soccer Tour family!


Andrew Vorce
VP Operations
Andrew@t2sporting.com
4/9/2021 2:20 PM
WST Covid protocals
Hey guys,

We are allowing for a noncontact check-in for the Warrior Soccer Tournament this weekend. If you would like this option please email your signed waiver form, hold harmless for each player and proof of age to travis@t2sporting.com. If you choose this option you will not be required to check-in on Saturday morning and may just arrive for your first game time. Also see the attachment for our safe to play protocoals. Please be safe and respecful of others and if you or one of your players is feeling sick please stay home.

Remember schedules are subject to change so review them before you arrive on Saturday - Miami-FL-autism-awareness-soccer-supercup/schedule

Click here to download the hold harmless waiver

Click here to download your team waiver

We want to wish all teams GOOD LUCK and thank you for playing with us!

Travis Tew
Schedules Posted, Apr 3
Dear Coaches and Teams,

The tournament schedules are now posted for the Miami 3v3/7v7 Autism Awareness Supercup tournament to be held in Hialeah this weekend.

You may view them at https://soccer.exposureevents.com/158814/3v3-7v7-miami-fl-autism-awareness-soccer-supercup/schedule. Please take a look at the schedule and check to make sure that you are again in the correct division and that you don't see any conflicts with your bracket(s).

Please check-in your team at the tournament headquarters tent 30 minutes prior to your first game. Remember to bring with you any roster changes; this will be your last opportunity to change your roster. Also bring your proof of age and parent Waiver form. Only one representative of the team need attend. Although proof of age won't be examined at check-in, please keep the cards/certificates in your possession in case of a challenge.

Thank you and if you have any further questions, please feel free to contact me.

Andrew Vorce

Andrew@t2sporting.com


3/31/2021 9:01 PM
Brackets Posted for Apr 3
Hello,

I would like to thank you for registering for the Warrior Soccer Tournament in Miami, FL. My name is Andrew Vorce and I will be your Tournament Director. If you have any questions or concerns, feel free to contact me by e-mail at andrew@t2sporting.com and I will reply as soon as possible. Please note the FAQ list below. The team list is now posted online at: https://soccer.exposureevents.com/158814/3v3-7v7-miami-fl-autism-awareness-soccer-supercup/teams

Please review the team list for accuracy. Are you in the right division, etc.? Please email me with any corrections.


You will notice we have a few "Open Slots'' (2 or 3 team brackets). If you know of anyone who would be interested in filling these "Open Slots'', PLEASE have them contact me as soon as possible so we can try and fill in all the divisions. We will take teams on a first-come, first-served basis.


The schedule will be posted on www.warriorsoccertour.com on Thursday by 8:00pm. When creating the schedule, it is sometimes necessary for the tournament director to combine divisions. For an explanation of our grouping procedure, please go to: www.warriorsoccertour.com/divisions

The tournament will be held at Amelia Earheart Park
401 E 65th St, Hialeah, FL 33013

FYI- Rules: Click here for the official WST 3v3 rules

Waivers: Please complete one per team and bring to check-in

COVID waivers: Please complete one per player and bring to check-in

Thank you,


Andrew Vorce
Tournament Director
andrew@t2sporting.com
3/29/2021 5:18 PM
Description
Open to all teams from 2015 to 2005 will play 3v3. HS and Adult teams will play 7v7. This is a non-sanctioned event so it's open to all teams from all States. 3v3 Cost: $200 early and $250 late 4 game guarantee 7v7 Cost: $400 early and $450 late 3 game guarantee Games will be played from 9 am to around 6 pm. Hablo Espanol - Call Malcolm Gomez 305-998-5822
Tournament
All teams
Boys & Girls
Adult: Men & Women
$200.00-$450.00 entry fee
4 game guarantee
Location
Amelia Earhart Park
401 E 65th St
Hialeah

,
FL
,

33013
Directions
General Information
3v3 Open to all teams 2015 to 2006
7v7 Open to all HS and Adult teams
The top 3 teams get medals
3v3 Cost: $200 early and $250 late
7v7 Cost: $400 early and $450 late
4 game guarantee
Deadline Save $50 if you register 1 month prior
Check-in: At the fields, 30 minutes before your first game.
Players will need proof of age in the form of player cards, birth certificates, team rosters, passports, or school id.
---
All event related questions should be directed to Travis Tew at travis@t2sporting.com or call 435-229-9100.