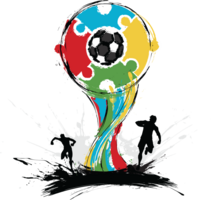 Description
Open to all teams 2015 to 2005 will play 3v3. HS and Adult teams will play 7v7. This is a non-sanctioned event so it's open to all teams from all States. 3v3 Cost: $250 early and $300 late 4 game guarantee 7v7 Cost: $400 early and $450 late 3 game guarantee Games will be played from 9 am to around 6 pm.
Tournament
All teams
Boys & Girls
Adult: Men & Women
Ability: Elite/Competitive/Developmental
$200.00-$250.00 entry fee
4 game guarantee
Location
General Information
3v3 Open to all teams 2015 to 2006
7v7 Open to all HS and Adult teams
The top 3 teams get medals
3v3 Cost: $200 early and $250 late
7v7 Cost: $400 early and $450 late
4 game guarantee
Deadline Save $50 if you register 1 month prior
Check-in: At the fields, 30 minutes before your first game.
Players will need proof of age in the form of player cards, birth certificates, team rosters, passports, or school id.
Registration
Registration is currently open for the following divisions:
To make a payment please visit the payments section of the event.
---
All event related questions should be directed to Travis Tew at travis@t2sporting.com or call 435-229-9100.