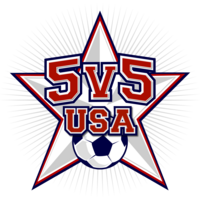 Messages
5v5 Shootout
Coaches and Team Managers -

We would like to thank you for registering for the 5v5 USA Soccer Tournament in Birmingham on Sunday, July 11. My name is Cassidy and I will be your Tournament Director. If you have any questions or concerns, feel free to contact me by e-mail at cassidy@3v3live.com and I will reply as soon as possible!

We will be accepting teams until Thursday evening at midnight. If you know anyone wanting to participate, let them know they need to get registered ASAP!

The schedule will be posted on www.3v3live.com no later than 8:00pm on Friday. If you have not yet completed payment for your team please log in and do so to ensure your team is included on the schedule. I will be sending out emails over the course of the week and I will be sure to notify everyone when the schedule is live!

Thank you for playing with us!

- Cassidy
7/6/2021 10:44 PM
5v5 Shootout Info
Coaches and Team Managers -

Please double check that your team is in the correct division by looking at the team list HERE! If any adjustments need to be made we need to know as soon as possible.

The schedule will be posted on www.3v3live.com no later than 8:00pm tomorrow evening. Games will be scheduled starting at 9:00am on Sunday. I will send out an email with a link to the schedule once it is posted.

You will need to check-in your team at the tournament headquarters tent 30 minutes prior to your first game. Check-In will open at 8:00am. Remember to bring with you any roster changes; this will be your last opportunity to change your roster. Although proof of age won't be examined at check-in, please keep the cards/certificates in your possession in case of a challenge.

I am attaching the 5v5 waiver form to this email - please print out and bring to check-in (only one waiver form is required per team).

You can find the 5v5 rules at this link: https://soccer.exposureevents.com/assets/files/143903.pdf?v=17905003&r=5830

If you have any questions please feel free to reach out!

Thank you for playing with us!

- Cassidy
Schedule Posted
Coaches and Team Managers -

The tournament schedules are now posted for the 5v5 Shootout in Birmingham this Sunday. You may view them HERE! Be sure to look at the section "brackets" for playoff games after pool play.

You will need to check-in your team at the tournament headquarters tent 30 minutes prior to your first game. Please bring your signed team waiver form. Remember to bring with you any roster changes; this will be your last opportunity to change your roster. Although proof of age won't be examined at check-in, please keep the cards/certificates in your possession in case of a challenge.

Waiver Form - (attached to this email) - please print out and bring to check-in (only one waiver form is required per team)

Official Rules - please review this link

Please reach out to me at cassidy@3v3live.com if you have any questions.

Thanks for playing with us!

-Cassidy
Reminders for today!
Coaches and Team Managers -

A few reminders for today!

Check-in for the event will open at 8:00am at tournament headquarters. You must check-in at least 30 minutes before your first game. Please have with you the signed team parent waiver form that is attached to this email.

Please double check your schedule to ensure you know your game times! Also be sure to look at the section "brackets" for playoff games after pool play. Here is a direct link to the schedule: https://soccer.exposureevents.com/163504/5v5-usa-birmingham-shootout/schedule

We will be keeping an eye on the weather today. Should there be any reason to delay we will notify you via email, the 3v3 Live app, and text message.

We will have awards for 1st, 2nd, and 3rd place teams. Awards will be handed out at tournament headquarters. Bring your whole team to headquarters for a photo op!

We would love for you to share your 5v5 tournament pics to our photo "Gallery" page by using the hashtag #3v3live on Instagram or Twitter or by tagging us in your photos on Facebook. (you can view the gallery by going to: www.3v3live.com/gallery )

Thanks for playing with us! We will see you soon!

-Cassidy
5v5 Birmingham, 2022
Hi Everyone!
Just wanted to remind everybody that this event witll take place next Sunday on July 10th, Registration will go on until this Wednesday.

Please contact me with any questions,

Thanks,
Susan
Susan@3v3Live.com
7/3/2022 12:54 PM
Click on a division below or search for a team to view the schedule.
---
All event related questions should be directed to Cassidy Meador at cassidy@3v3live.com.