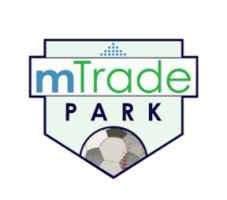 Messages
3v3 LIVE Soccer Oxford
3v3 LIVE Soccer Coaches and Managers,


We want to thank you all for making the July 10th 3v3 Live National Soccer Tournament in Oxford, MS a success! Results can be viewed at www.3v3live.com Also, look for other tournaments in your area.




#3v3live **WE WANT YOUR PICTURES! Post your best photos or videos from the tournament on your Facebook or Instagram page and use the hashtag #3v3live for a chance to be featured in our Photos of the Week! Be sure to browse through the photos and find you and your team in any pictures and TAG YOURSELF #3v3live!


STAGE 1: LOCAL TOURNAMENTS


3v3 Live runs over 150 local events across the country each year. These events are a great way to spend a Saturday with friends and family.

At local events teams will sign up by birth year age group and by skill level (Gold/Silver). Brackets will be formed to promote competitive play for all involved by grouping Gold teams of one group with the Silver teams a year older.

National rankings points at local events:

15 points per win, 5 points per tie, and 1 point per loss. Division Champions will earn a 60 point bonus and Division Finalists will earn a 30 point bonus.

Now that you have played in a 3v3 Live event, see how you rank against other teams in the country…. www.3v3live.com/rankings



STAGE 2: REGIONAL CHAMPIONSHIP TOURNAMENTS

Regional Championship Tournaments offer teams that want to step up to the next level of competition the chance to play top teams from a much larger geographical area in pursuit of being named Regional Champions!



ALL teams who win their division at Regionals will receive FREE entry into the National Championship!

National rankings points at Regional Championship events:

75 points per win, 25 points per tie, 5 points per loss. Division Champions will earn a 300 point bonus and Division Finalists will earn a 150 point bonus.



STAGE 3: THE 3V3 LIVE NATIONAL CHAMPIONSHIP IN Palm Beach Gardens, FL(NOVEMBER 27-28)

Teams that finish the season ranked in the top 25 of their division nationally will receive invitations to the 3v3 Live National Championship in Palm Beach Gardens, FL!! All teams who win their division at Regionals will receive FREE entry into the National Championship!

National rankings points at the 3v3 Live National Championship:

750 points per win, 250 points per tie, and 50 points per loss. Division Champions will earn a 3,000 point bonus and Division Finalists will earn a 1,500 point bonus.



3v3 Live National Soccer Tour Staff
7/12/2021 2:24 PM
Final Schedules
Good morning!

I had to make a few slight changes to the schedule. You can view it here

https://soccer.exposureevents.com/167381/3v3-live-oxford-under-the-lights/schedule

I'm looking forward to seeing you on the field. I've attached a map of the fields we will be using at mTrade Park.



Jennifer
Important links
Here are a few important links for your upcoming tournament

www.3v3live.com/waiver
Waiver Form - please print out and bring to check-in (only one waiver form is required per team)

www.3v3live.com/rules
Official Rules - please review

www.3v3live.com/faq
Frequently Asked Questions - answers to most questions you might have can be found here!

See you at the fields!
Description
3v3 Live is open to ages 5 through adults
Tournament
All teams
Boys & Girls
Ability: Competitive/Developmental
$200.00 entry fee
4 game guarantee
Location
mTrade Park
328 Old Sardis Road
Oxford

,
MS
,

38655
Directions
General Information
Start Time: 3pm

Registration Deadline: Registration deadline is 10 days before event. Teams registering after the deadline will be charged a $25 late fee.

Check In: Check in THIRTY MINUTES before your first game at the fields. Please bring your signed waiver form and any roster changes. Rosters will be frozen after your team has checked in and cannot be changed after that time. Teams must provide proof of age at any time during the tournament if requested by the Tournament Director. 3v3 Live will accept player cards, copies of birth certificates or driver's licenses as proof of age.

Schedules: Schedules will be posted to this location Thursday before the tournament. Special scheduling requests must be made by the registration deadline to be considered. Due to how we schedule our games at our events, cheduling requests must be limited to two! 3v3 Live will make every effort to honor scheduling requests but cannot guarantee that all requests can be met.

Tournament Facts:

All players will receive an official 3v3 Live Soccer tournament t-shirt (t-shirts not guaranteed for teams that register after the deadline)
The top 3 teams in each division will receive custom medals for each player
The top 3 teams in each division will qualify for the Regional Championship of their choice
Divisions:
Click Here for an explanation of 3v3 Live age groups


Rules
:
Click Here for a copy of 3v3 Live's rules


FAQ:
Click Here for answers to Frequently Asked Questions


Waiver:
Please complete and bring to check in on game day
Hotels
:
Click here for discounted rates on hotels near the fields
---
All event related questions should be directed to Jennifer Mcgill at jennifer@3v3live.com.