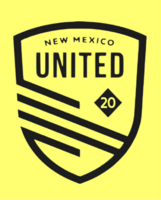 Messages
Description
REGISTRATION: OPEN Open to all teams 2015 to Adults This is a non-sanctioned event so it's open to all teams from all States. Games will be played all day Saturday from 4-5 pm to around 11 pm.
Tournament (1-Day Play™)
All teams
Boys & Girls
Adult: Men & Women
Ability: Elite/Competitive/Developmental
$200.00-$350.00 entry fee
4 game guarantee
Location
Bob Forrest Youth Sports Complex
3213 W Lea St
Carlsbad

,
NM
,

88220
Directions
General Information
REGISTRATION: OPEN
Share the love and save some $$ Click here for more info
REGISTER NOW!!! (ANYONE CAN CREATE A COACHES ACCOUNT AND REGISTER A TEAM)
Register now and pay later
Open to all teams 2015 to Adults
Top teams qualify for Nationals
3v3 Cost: $200 early and $250 late
5v5 Cost: $300 early and $350 late
4 game guarantee
Early deadline: Save $50 if you register by July 3
Check-in: At the fields, 30 minutes before your first game. (Players will need proof of age in the form of player cards, birth certificates, team rosters, passports, or school id.)
WST National Championship: Join us in Central Florida Nov 13-14 2021, top teams will qualify for the 2021 WST Nationals. Click here for more details!
---
All event related questions should be directed to Ron Nestle at ronaldnestle@gmail.com or call 575-649-1827.