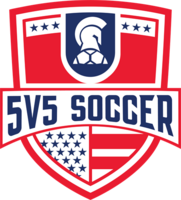 Messages
Lubbock Labor Day Cup
Hey guys,

This is Travis Tew, President of the Warrior Soccer Tour. I want to personally thank you for playing in the WST Tour this year invite you and your team(s) out to our 2nd annual Lubbock Sports Labor Day Cup and offer your team a 20% off discount for the next 4 days only... Use the code: Warriorsoccer

We have a TON of teams already registered and are anticipating more teams coming from all over NM and TX to participate. Space is limited so register TODAY! https://soccer.exposureevents.com/157477/lubbock-sports-labor-day-cup

This event is open to all teams and will have a Gold and Silver option:
U6-U8 play 4v4
U9-10 play 7v7
U11-U12 play 9v9
U13 to HS play 11v11
Adults will play 7v7

Register now - https://soccer.exposureevents.com/157477/lubbock-sports-labor-day-cup

Let me know if you need anything or have any questions.

Thanks for supporting the WST!

Travis Tew
Travis@t2sporting.com
8/12/2021 5:45 PM
Schedules posted
All,

Welcome to the first of hopefully many 3v3/5v5 events in Las Cruces presented by Warrior Soccer tour. Here is the link to to schedule. You can reply to this email or contact me directly on my cell, 575.649.1827

Dont forget to visit the Warriorsoccertour web site to download the Waiver forms and bring to checkin. These become your official roster for this event.

https://soccer.exposureevents.com/171102/3v3-5v5-las-cruces-nm-under-the-lights-2x-points/schedule

Ron Nestle
7/29/2021 1:07 PM
Description
Games will be played all day Saturday, from 4-5 to around 11 pm. Open to all teams 2015 to Adults U6 - U8 teams will play 3v3 U9 - Adult teams will play 5v5 The top 3 teams  earn medals
Tournament (1-Day Play™)
All teams
Boys & Girls
Adult: Men & Women
Ability: Elite/Competitive/Developmental
$200.00-$350.00 entry fee
4 game guarantee
Location
Burn Lake
451 Burn Lake Rd
Las Cruces

,
NM
,

88005
Directions
General Information
REGISTRATION: OPEN
Share the love and save some $$ Click here for more info
REGISTER NOW!!! (ANYONE CAN CREATE A COACHES ACCOUNT AND REGISTER A TEAM)
Register now and add your players later. Haven't finalized your roster yet? That's OK, with WST you can register your team and add players up until check-in.
3v3 open to all teams U6 to U8
5v5 Open to all teams U9 to Adults
The top 3 teams earn medals
3v3 Cost: $200 early and $250 late
5v5 Cost: $300 early and $350 late
4 game guarantee
Early deadline: Save $50 if you register by July 24th
Check-in: At the fields, 30 minutes before your first game.
This is a non-sanctioned event so it's open to all teams from all States.
WST National Championship: Join us in Central Florida Nov 13-14 2021, top teams will qualify for the 2021 WST Nationals. Click here for more details!
Players will need proof of age in the form of player cards, birth certificates, team rosters, passports, or school id.
3v3 Rules:
Click here for the official 3v3 rules
---
All event related questions should be directed to Ron Nestle at warsawasc55@gmail.com or call 575-649-1827.