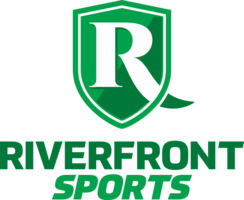 Riverfront Sports
presents
2022 Riverfront Sports Winter 2 Youth Soccer League Teams
January 7 - February 26, 2022
Messages
Games PPD 2/4/22
Due to inclement weather all games scheduled for 2/4/2022 are going to be rescheduled. A week will be added at the end of the session to make up all missed games.

Stay warm and stay safe.
2/4/2022 1:45 PM
Game Update 2/3/2022
Hi Everyone,

Due to the impending weather, there will be no games tonight 2/3. All games will be rescheduled to a later date.

Stay warm and stay safe!

Thanks,


Tyler Jakes
Riverfront Sports
2/3/2022 2:15 PM
The following teams are officially participating in the 2022 Riverfront Sports Winter 2 Youth Soccer League.
Please note some teams may not be present yet. Click on the team to view more details.
---
All event related questions should be directed to Tyler Jakes at tjakes@riverfrontsports.com or call 570-347-0797.