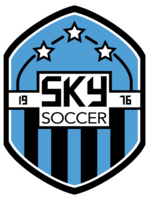 Messages
BG 3v3 Schedule Update
Please review the schedule for the Bowling Green tournament. There were a few changes that affected some of the fields.

We look forward to seeing you on Saturday. Don't forget that we need parent/guardian signatures on the waiver...trying to save you some time on Saturday morning :).

Amy Mitchell
7/7/2022 9:33 PM
Bowling Green Schedule
Dear Coaches and Teams,

The tournament schedules are now posted for the 3v3 LIVE Soccer tournament to be held in Bowling Green, KY this weekend. You may view them here. Please take a look at the schedule and check to make sure that you are in the correct division and that you don't see any conflicts with your bracket(s). There were many requests and I tried to honor as many as I could.

Please check your team in at the tournament headquarters tent 30-60 minutes prior to your first game. Remember to bring with you any roster changes; this will be your last opportunity to change your roster. Also bring your proof of age and parent Waiver form. Waiver form needs to be signed by each player's guardian. Only one representative of the team need attend.

Although proof of age won't be examined at check-in, please keep the cards/certificates in your possession at all times in case of a challenge.

Thank you and if you have any further questions, please feel free to contact me.

Amy Mitchell
amy@3v3live.com

Get Social with us! Tag us in your 3v3 Live Tournament pics on Facebook or Instagram with #3v3live to be entered into weekly contest
7/7/2022 3:08 PM
Bowling Green 3v3 Live
Hello,

I would like to thank you for registering for the 3v3 LIVE Soccer Tournament to be held in Bowling Green, KY on Saturday, July 9th. My name is Amy Mitchell and I will be your Tournament Director. If you have any questions or concerns, feel free to contact me by e-mail at amy@3v3live.com and I will reply as soon as possible.

The team list is now posted online here. Please review the team list for accuracy and let me know of any corrections that need to be made.

You may notice we have a few "Open Slots". If you know of anyone who would be interested in filling these "Open Slots", PLEASE have them contact me as soon as possible so we can try and fill in all the divisions. We will take teams on a first come, first served basis.

The schedule will be posted on www.3v3live.com on Thursday by 10:00pm. If you have any scheduling requests, please send them to me by tomorrow. When creating the schedule, it is sometimes necessary for the tournament director to combine divisions. For an explanation of our grouping procedure, please go to: www.3v3live.com/divisions

The tournament will be held at:

Lovers Lane Soccer Complex
385 Lovers Lane
Bowling Green, KY, 42103

Thanks for your support of 3v3 LIVE National Soccer Tour and I look forward to serving you in this weekend!

Amy Mitchell
Tournament Director
amy@3v3live.com

Get Social with us! Tag us in your 3v3 Live Tournament pics on Facebook or Instagram with #3v3live to be entered into weekly contests.
7/5/2022 10:09 AM
The following venues are being used for this event.
Lovers Lane Soccer Complex
Lovers Lane Soccer Complex
(LLSC)
385 Lovers Lane
Bowling Green
,
KY
,
42103
1 (1)
,
2 (2)
,
3 (3)
,
4 (4)
,
5 (5)
,
6 (6)
,
7 (7)
,
8 (8)
,
9 (9)
,
10 (10)
,
11 (11)
,
12 (12)
,
13 (13)
,
14 (14)
Directions
---
All event related questions should be directed to Amy Mitchell at amy@3v3live.com.