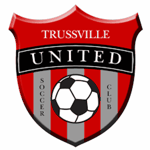 Messages
5:30
No more rain dances. LOL, Games will resume at 5:30
7/23/2022 6:05 PM
5:15 Games resume
lightning again. Games will resume at 5:15
schedule is updated
7/23/2022 5:47 PM
30 min delay
Games are on 30 min delay. 4:30 games will now start at 5pm
7/23/2022 5:23 PM
Field map and information
Map of fields is attached. There will be some criss crossing with some teams and I apologize for that.

NO PARENTS BETWEEN FIELDS
Set tents up behind fields

Follow signs for check-in
You may to save time email me the waivers and pick t-shirts up at your convenience
Email
Susan@3v3live.com
Schedule updated and Final
Apologies but I had to drop a team and had to tweak the schedule. Schedule is now final.
7/22/2022 4:50 PM
h3v3 Live - Birmingham - July 23rd
Hello!
My name is Susan Shoun Jameson and I will be your tournament director for this Saturday's tournament in Birmingham (Trussville)

The team list is now posted. Since registration will continue until Wed. night there may be a tweak or two. The schedule will be posted Thursday by 10PM. If there is any conflicts please let me know ASAP.

If you have not paid. Please do so ASAP or your team will be left off the schedule. You should recieve an automatic email if you have not paid.

Tournament will be held at
Trussville Sports Complex
11 Palm Street
Trussville, AL 35173


It is an Under the Lights event so the tournament should start at approx. 3PM

If you have any questions or concerns please let me know at
Susan@3v3live.com
and I will try to answer as soon as I can.

Thanks!
Susan
7/19/2022 6:36 PM
Description
3v3 Live is open to ages 5 through adults
Tournament
All teams
Boys & Girls: 19U, 19U, 18U, 18U, 17U, 17U, 16U, 16U, 15U, 15U, 14U, 14U, 13U, 13U, 12U, 12U, 11U, 11U, 10U, 10U, 9U, 9U, 8U, 8U, 7U, 7U, 6U, 6U, 5U, 5U
Ability: Competitive/Developmental
$225.00 entry fee
4 game guarantee
Location
Trussville Sports Complex
11 Palm St
Trussville

,
AL
,

35173
Directions
General Information
Start Time: 3pm

Registration Deadline: Guaranteed Acceptance 10 days before event. Teams registering after the deadline may be accpeted on first come first served bases.

Check In: Check in THIRTY MINUTES before your first game at the fields. Please bring your signed waiver form and any roster changes. Rosters will be frozen after your team has checked in and cannot be changed after that time. Teams must provide proof of age at any time during the tournament if requested by the Tournament Director. 3v3 Live will accept player cards, copies of birth certificates or driver's licenses as proof of age.

Schedules: Schedules will be posted to this location Thursday before the tournament. Special scheduling requests must be made by the registration deadline to be considered. 3v3 Live will make every effort to honor scheduling requests but cannot guarantee that all requests can be met.

Tournament Facts:

All players will receive an official 3v3 Live Soccer tournament t-shirt (t-shirts not guaranteed for teams that register after the deadline)
The top 3 teams in each division will receive custom medals for each player
The top 3 teams in each division will qualify for the Regional Championship of their choice
Divisions:
Click Here for an explanation of 3v3 Live age groups


Rules
:
Click Here for a copy of 3v3 Live's rules


FAQ:
Click Here for answers to Frequently Asked Questions


Waiver:
Please complete and bring to check in on game day
---
All event related questions should be directed to Susan Jameson at susan@3v3live.com.